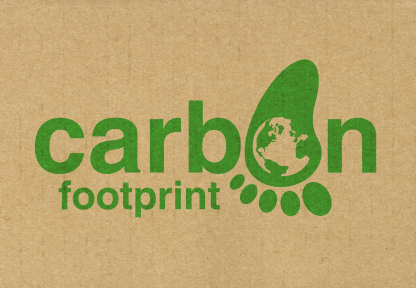 A growing number of communities in the U.S. are requiring restaurants to post caloric counts and other nutritional information on their menu boards. Will U.S. consumers soon see eco-friendly measurements next to their combo meals?
A recent QSR Magazine article (see link at the end) discusses a trend emerging in other parts of the world:  the inclusion of carbon footprint data at the point of purchase.  (Carbon footprint is generally defined as the impact an activity has on the environment, especially climate change.)    It seems that consumers from Australia to Sweden want to literally "go green," as they eat vegetarian meals that take less energy to produce, vs. food items that require more energy, such as hamburgers.   The carbon footprint calculations also include restaurant operation resources, such as electricity and packaging.
Although, there are some American chains that have begun to promote their sustainability initiatives on their websites, very few feature specifics like carbon footprint statistics, on their menus.
The article concludes that U.S. consumers in certain areas, like California or Oregon,  and of particular brands, like Starbucks might want carbon footprint facts to make food choices.  However, most of the country, at least for now, is more concerned with price, customer service, and food quality.